Freemasonry is more than just a fraternity.
Freemasonry is a gathering of men from all walks of life, each with a unique story to tell and fantastic life lessons to share.
In days of old, those stories and lessons were handed down from brother to brother within the walls of the lodge. But today, it can be a challenge to stop and listen because of professional, personal, and family obligations that can sometimes keep us from engaging and learning more about the men we call "Brethren."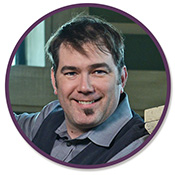 So in an effort to bridge that gap, the Supreme Council, 33° is presenting a monthly podcast series called The Tyler's Place. The Tyler's Place is a collection of stories, lessons and interviews by Masons, for Masons and about Masons. Hosted by Bro. Maynard Edwards, 32° (pictured right), each episode offers a variety of topics on Masonry; like interviews with interesting and inspiring people, historical facts and insights, and tips, tricks and life-hacks for the modern Mason. And The Tyler's Place podcasts are short enough to listen to while you're driving to work, headed to a lodge meeting, or just relaxing at home.
Here is the link;
https://itunes.apple.com/us/podcast/the-tylers-place-podcast/id927434220?mt=2